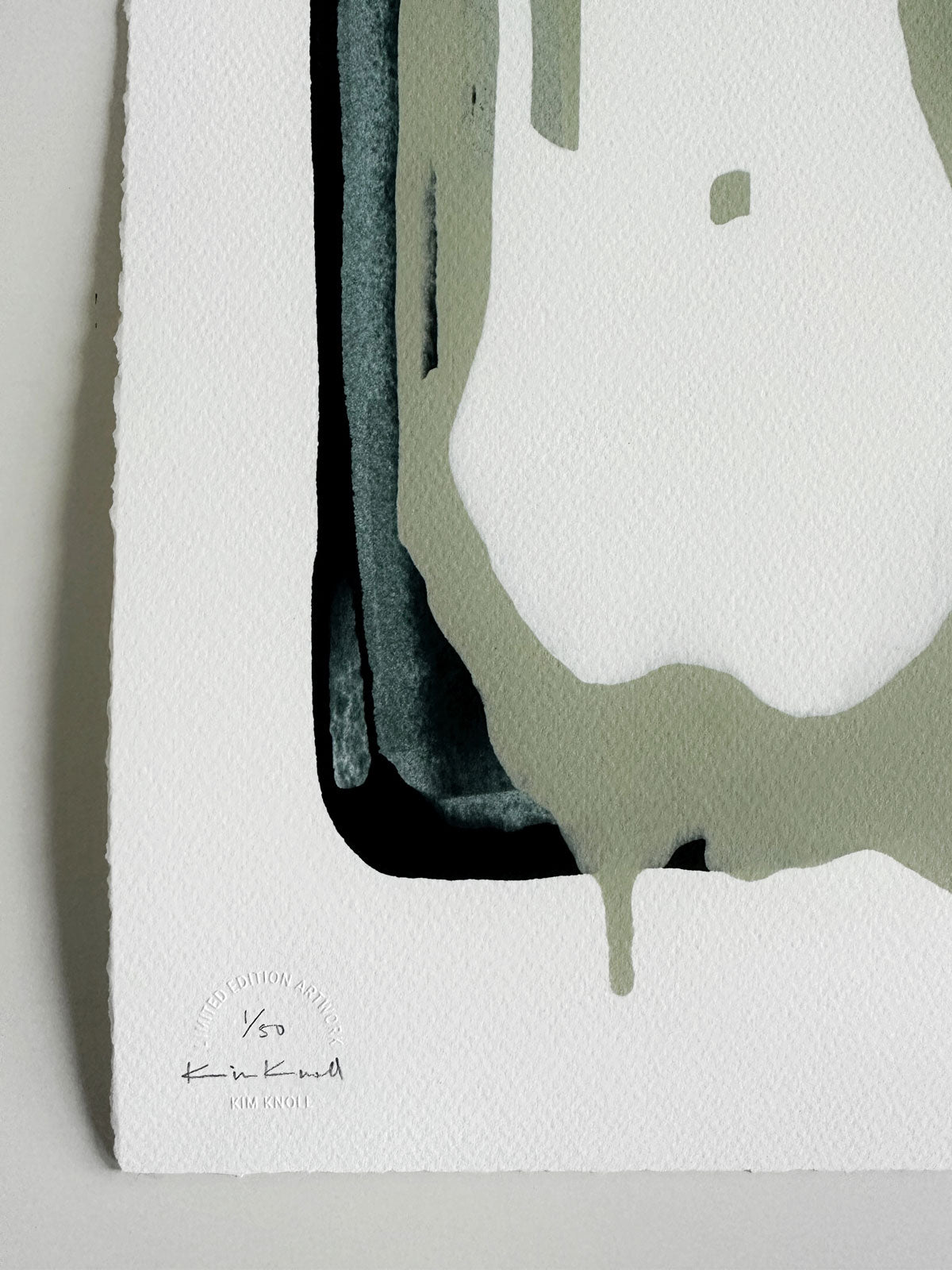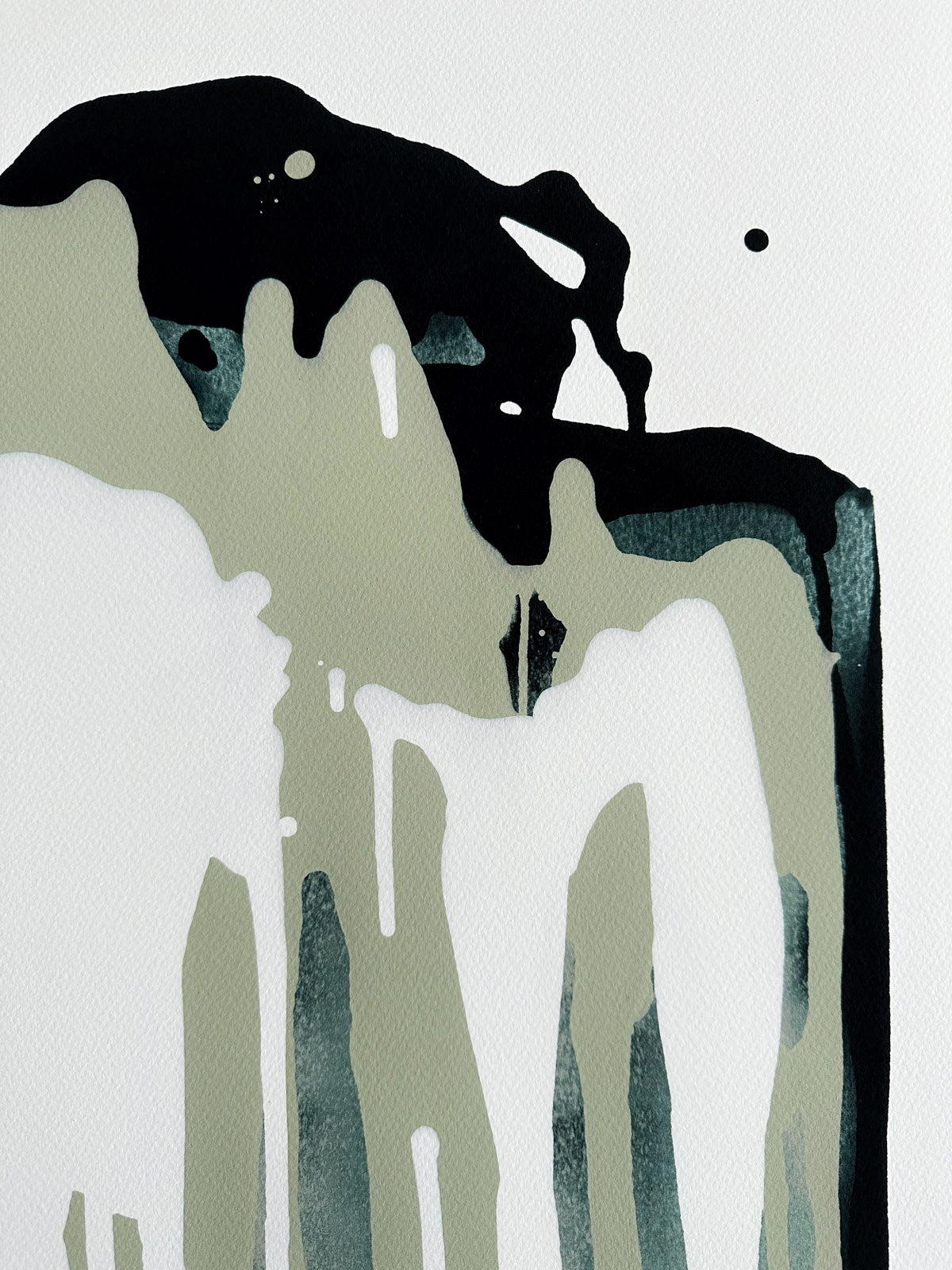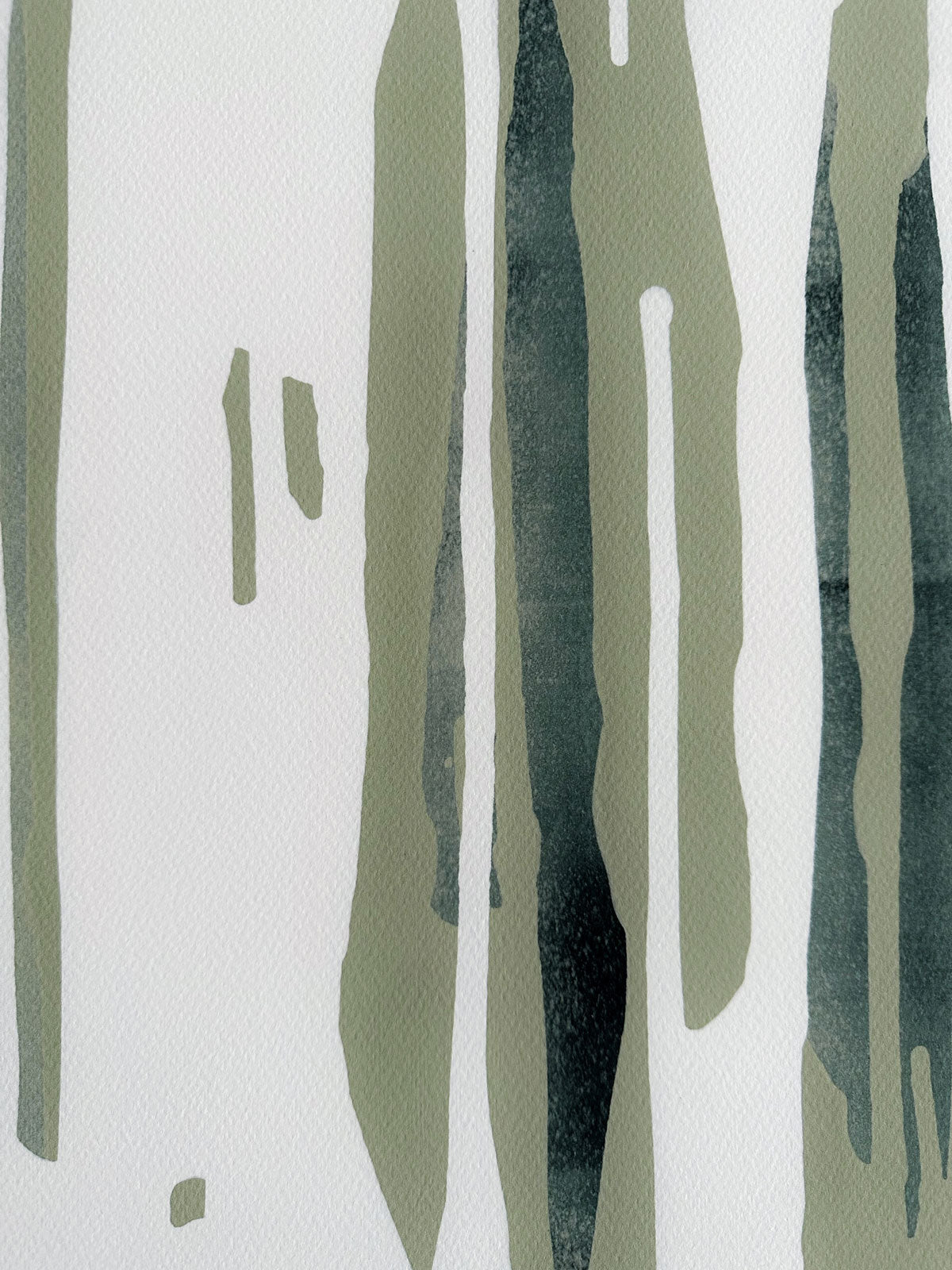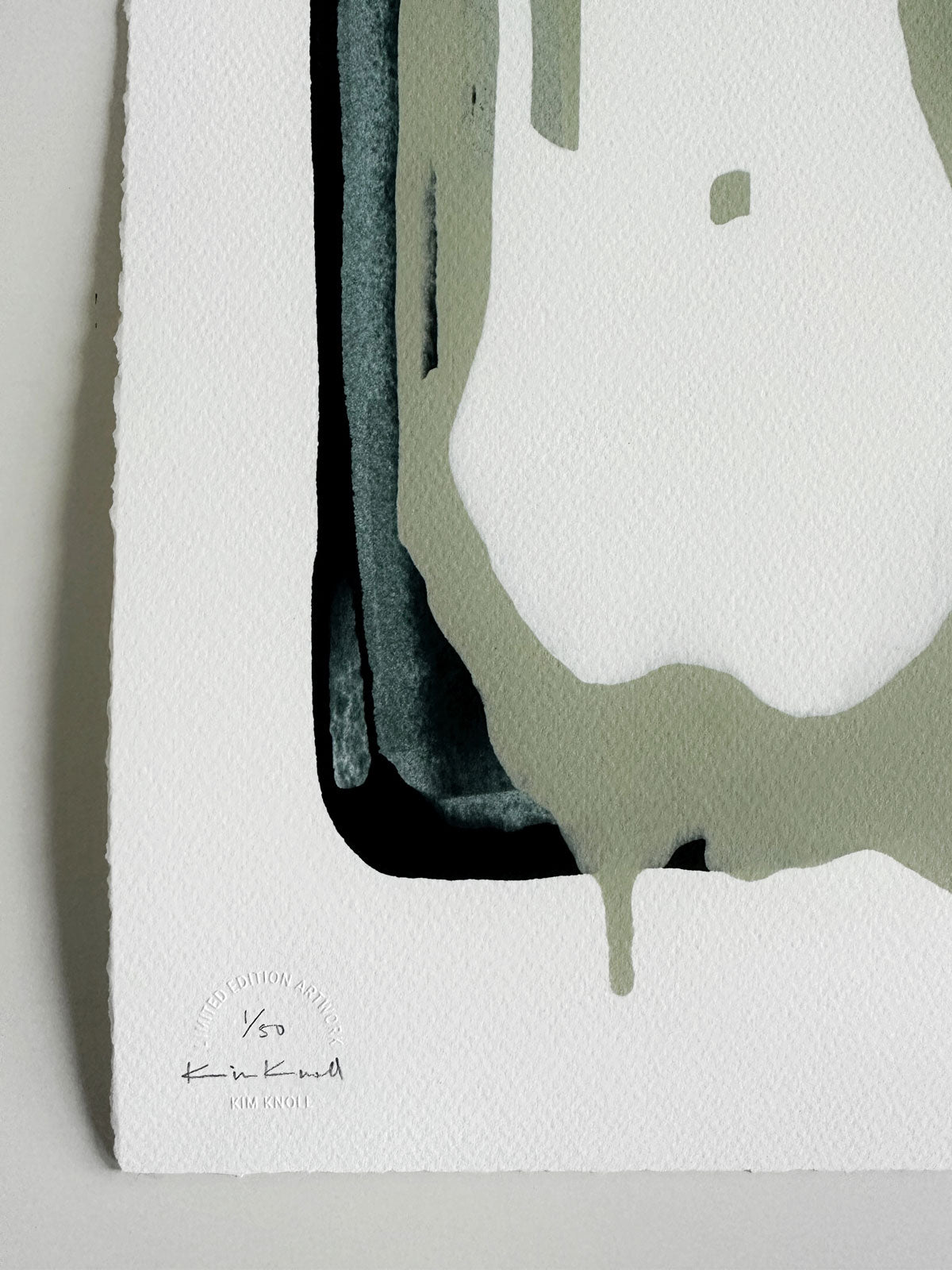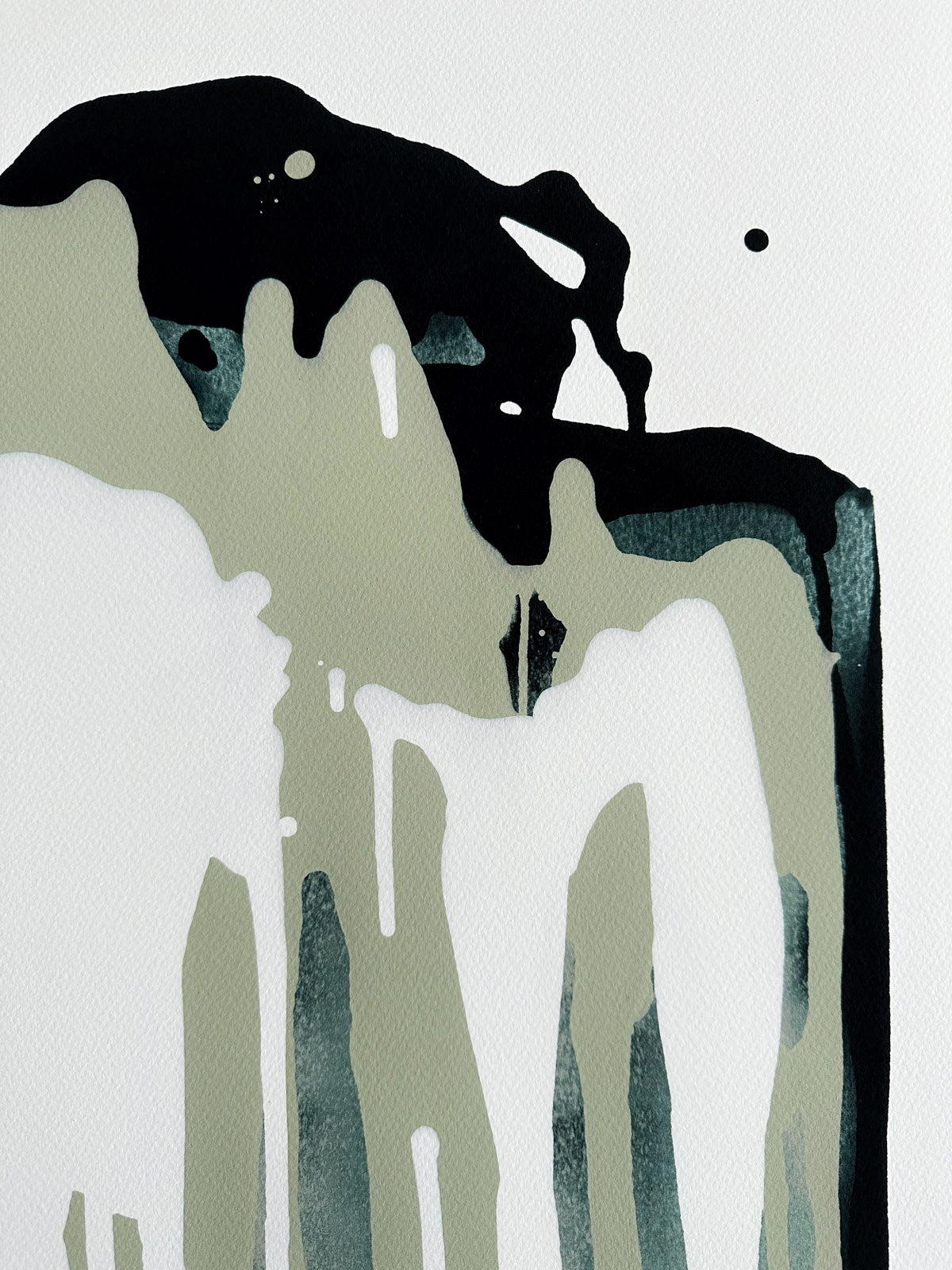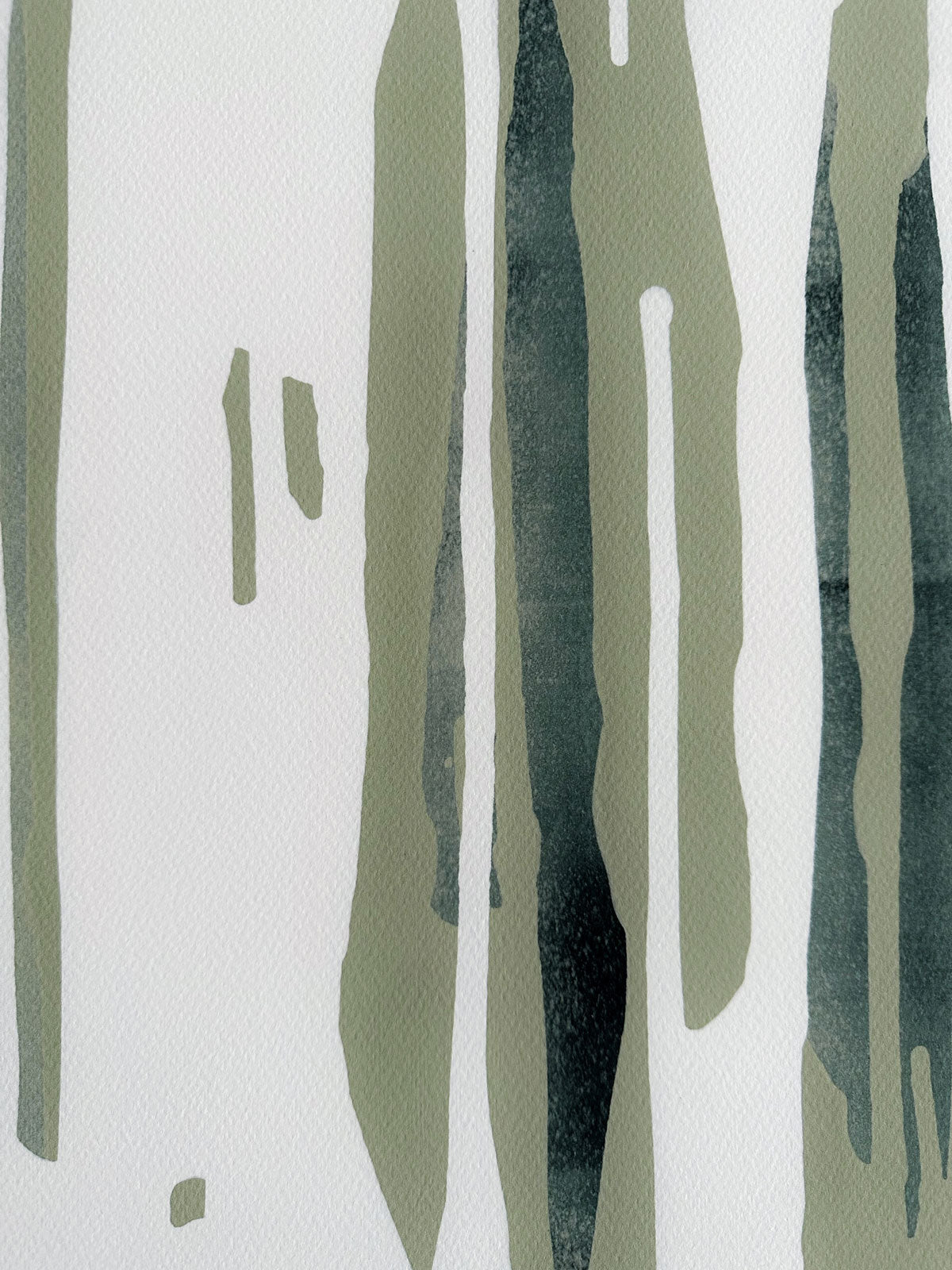 Waterfall No. 1 Limited Edition Print
Waterfall No. 1, 2022
16 x 30 in., unframed
Limited edition giclée print (Edition of 50)
Printed on white fine art paper, edges are hand torn
Embossed, numbered and signed on the front
Comes with a certificate of authenticity
This is a reproduction fine art print of an original acrylic painting on paper by Kim Knoll. This archival, limited edition print is only available in the size 16"w x 30"h and will require custom framing.
Colors found in nature, rushing waters, and the tall, cascading texture of waterfalls inspired this series. My intention with this collection was to capture the beauty of a waterfall with a simplified look, using the same natural elements of gravity and water. To take something in nature that is so powerful and fast, and provide an intentional pause that creates an idle, calm moment. It gives the viewer time and space to study the organic textures and forms that one wouldn't normally see. My hope is that this pause brings your awareness into the present and provides a moment of wonder or peace.
Each limited edition print is made to order, so please allow 2-7 business days to make your print plus shipping. Estimated shipping times and costs for your order will be calculated and displayed at checkout. For shipments outside the US and Europe, duties and taxes may apply and are the responsibility of the customer. Delays in manufacturing or shipping can happen due to Covid, holidays or weather.